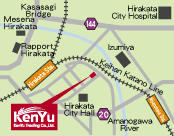 go forward to northeast from south exit of Hirakata station, 100 metres going forward to south of Katano Line , Keihan.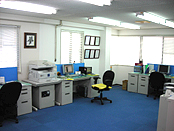 Products Introduction

Company Profile

Latest News Boarding

Kenyu is celebrating 7 years anniversary
Kenyu Trading Co.,Ltd was founded by three veteran salesmen whose mission is to achieve further development and innovation in the business of natural and organic food materials, health food and Japanese traditional food with their nearly 20 years of experience.
With the increased need to care for the health of our aging society and the environmental safeguard of the earth, it is our mission to contribute to the happiness and health of more people through providing safer raw materials and foods..